OUR SERVICES
EXPERIENCE THE DIFFERENCE
Premier Fire combines expert services with hometown values. We have been an industry leader for more than 40 years, servicing clients both internationally and throughout the south and east United States. We are the one source for all of your fire protection and security needs.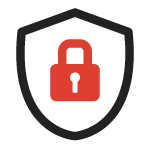 We offer a wide variety of security options for your home or business. Our certified specialists are capable of designing the right security system for your individual needs.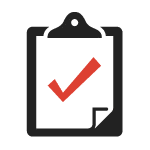 In addition to our state of the art installation, Premier Fire can perform the routine inspections, testing, and maintenance on the systems we sell.
WHO WE ARE
PREMIER FIRE & SECURITY, INC.
Premier is an industry leader in fire protection services. We've combined high quality products with excellent customer service for over 45 years in order to protect the things that you value most.
We work internationally and throughout the United States to meet the needs of our customers by acquiring and consolidating companies who specialize in related products, share our core values and extend our geographic footprint.
CONTACT US
WE LOOK FORWARD TO HEARING FROM YOU
PADUCAH OFFICE
HEADQUARTERS
1251 N. 6th St.
PO Box 1037
Paducah, KY 42002-1037
Phone: (270) 443-7060
Toll Free: (800) 467-9193
Fax: (270) 443-8048
OWENSBORO OFFICE
1105 Leitchfield Rd
Owensboro, KY 42303
Phone: (270) 683-9995
ILLINOIS OFFICE
2201 Willenborg St
Suite #3
Effingham, IL 62401
Phone: (217) 347-3473
MISSOURI OFFICE
341St Hwy RA
Chaffee, MO 63740
Phone: (270) 538-9509
SOUTH CAROLINA OFFICE
PO Box 788
3180 Industry Drive
Suite E
North Charleston, SC 29418
Phone: (843) 588-5106
INDUSTRIES SERVED
VOICE DATA